Department of Biotechnology & Biochemistry
Activities

Biochem-Biotech Organization of S.F.S. Students(BOSS)
In order to develop a better understanding of the Principles of Biological Sciences and future prospects, the Biochemical Organization of S. F. S. Students (BOSS) was started in 2002. After the start of P. G. course in Biotechnology from 2005-06, it has been rechristened as Biochem-Biotech Organization of S. F. S. Students. Aims and objectives of BOSS are – Organizing lectures on topics in Life Sciences and lectures on general topics related to overall development of students. This includes general Group Discussions, Facing an Interview, Public Speaking, Quiz, Career Guidance, etc. BOSS also plans to procure teaching aids, instruments, scientific literature, etc which would not only benefit the students but also the teachers. In its constant effort to improve and increase facilities in The Department of Biochemistry & Biotechnology, BOSS has started a BOSS library for its members. The staff, alumni and present students make efforts to increase the number books and journals in the library.
BOSS ACTIVITIES
2016-2017
The first activity organized this year was on 24th August 2016 with a lecture on "Time Management and ATKT rules" by Prakash Zanwar, Associate Professor, S.F.S College.
An inaugural Lecture on "Priority Fixing" by Mr. S.M. khan, Lawyer & HRD trainer, Nagpur on 17th September 2016.
2017-2018
An inaugural lecture was held on 28th July 2017 by Amruta Bapat, Ex-student, S.F.S College and Project Manager, Ankur seeds Pvt Ltd, Nagpur on "Journey to studying in USA".
Prakash Zanwar, Associate Professor, S.F.S College, Nagpur, has delivered lecture on "Use of smart phones and various applications in the teaching and learning process" on 1st Sept 2017.
2018-2019
A guest lecture was held on 4th August 2018. The speaker Dr. Suchitra Basu Shiralkar, Ex-Student, and Global Regulatory Affairs Strategy Manager, Johnson & Johnson Family of Companies, West Chester, Philadelphia, USA give lecture on "Regulatory affairs as a career path and discussion on career development.
Another guest lecture, delivered by Dr. Arti Shanware, Director, Rajiv Gandhi Biotechnology Center, RTM Nagpur University on "Biofertilizer Production Technology"on 11th August 2018.
2019-2020
"Educational program on Hello Diabetes along with Guest Lecture by Sunil Gupta, Director, Diabetes Care and Research Center and Dr. Kavita Gupta, Director, Diabetes Care and Research Center " Ramdaspeth Nagpur, followed by Health Check-up camp (only for girls) was organized by our Biochemistry and Biotechnology Department on 12th Sept 2019.
Another guest lecture was organized for Sem VI and M.Sc Students on 8th Feb 2020. The Speaker Mr. Ashwin Pandey, Ex-Student, S. F. S College and Regional Manager, Pearson Education India, on "Prospects of Higher Studies in Abroad".
2020-2021
The National Level Quiz Competition on Life Sciences was held online on 26th June 2020 through Google Form.
The National Webinar on "Recent Trends in Life Sciences" was held online on 29 August 2020 through Microsoft Teams app and YouTube Live with 633 registered candidates. The First resource person Madhulika Bhagat, Assistant Professor, School of Biotechnology, University of Jammu presented her work on "Nanoparticles and Drug delivery". The Second resource person Dr. Navanita Srivastava, Assistant Professor, Department of Life Science, School of Science, Sardar Patel University, Balaghat shared valuable information of her work accomplished at NEERI, Nagpur on the topic "Third Generation Biofuels".
The parents session online programme was held on 19th December 2020 at 9.30 pm. The parents session program was conducted to establish a dialogue between the parents and students to nurture a friendly relationship between the parents, teachers and students.
The students of the M.Sc.-I Department of Biotechnology organized a virtual farewell party dated 08 Sept. 2021 for their dear seniors. The event was entertaining as games, song performances, poetry, and much more were also a part of this.
A webinar on "Career Opportunities in Clinical Research Industry" was organised on date 12th Oct' 2021, between 03:00-04:15 Resource person Dr. Neelima Yelluri, Assistant Professor in Clinical Research Department, (Clinomic Centre for Clinical Research) had covered all the basic details of the topic to reach to the access of students.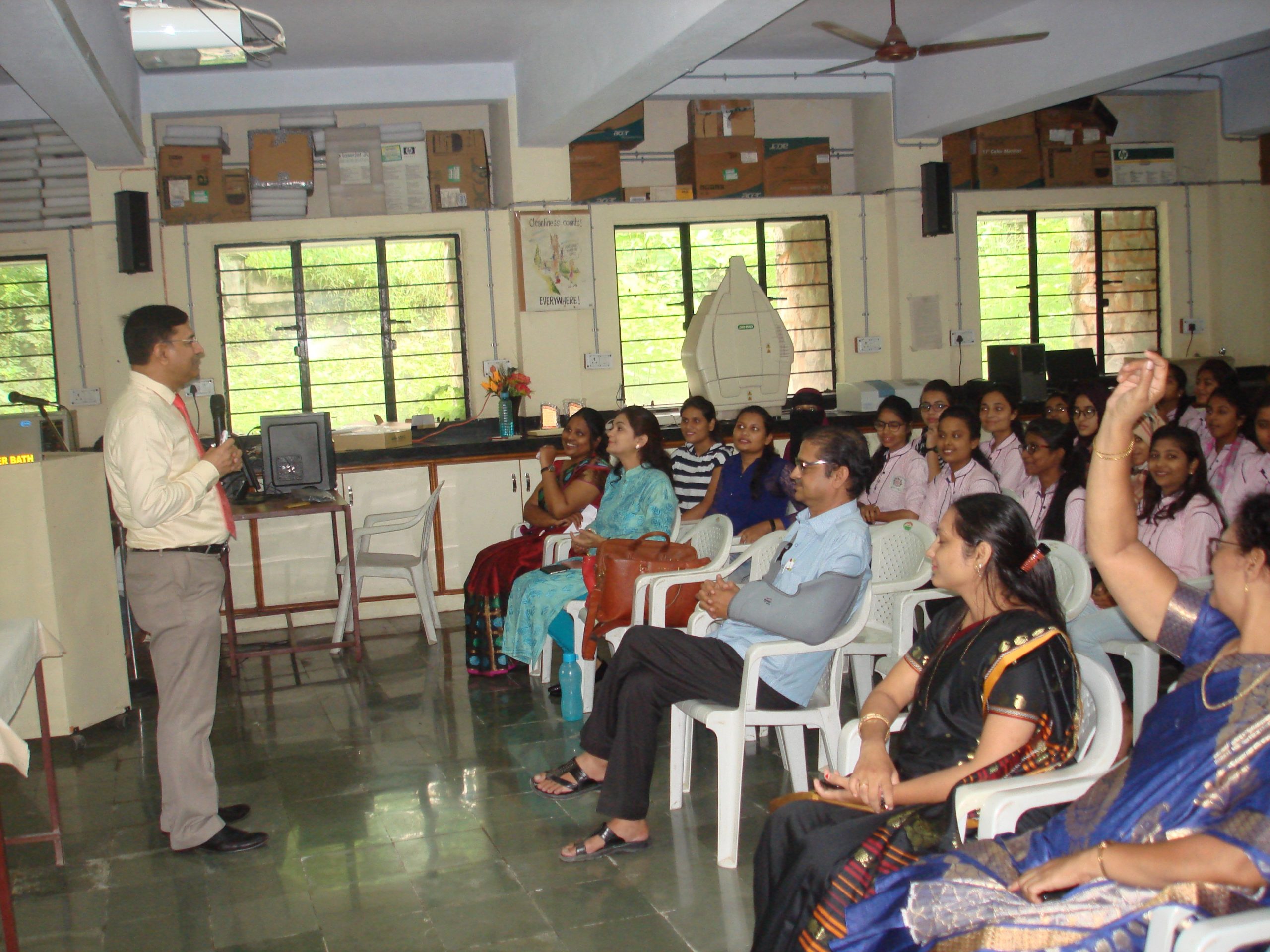 BOSS 2018-19 Guest Lecture by Dr. Arti Shanware

Guest lecture by Dr. Suchitra Basu

1. Visit of Zoology Department of S. F. S. College

2. Visit of Zoology Department of S. F. S. College